When: Friday, May 1
Where: Art Complex, Room TBA
Setup: Friday, May 3, 8am until 12pm
De-Install: Friday, May 3, 6pm until 8pm
Graphic Design Portfolio Review
SHSU Graphic Design students will be required to successfully complete a portfolio review in order to continue in the program. This review is designed to assess your strengths and weaknesses, and offer you a forum to demonstrate your readiness to move forward in the program.
The general Graphic Design Portfolio Review guidelines can be found here.
How to display your work
Use the guidelines below to present your work for the Graphic Design Portfolio Review.
Work should be presented according to the original project requirements. For example, if a project's requirements specified mounting on black foam board with 2 inch margins, the project should be displayed in the same way. Note: do not include or attach overlay sheets to your work, even if they were required for the project initially.
Please identify the specific goal/objective of your work. For example, if your project is intended to raise awareness of the First Amendment's Freedom of the Press protection, specify this subject.
Setup and work removal time will be set and announced prior to the review, so be sure to schedule adequate time for the setup and removal of your work. Installation spaces will be available on a first come first served basis.
You are responsible for any materials or supplies necessary to install your work, including tacks, nails, tables or shelves, labels, etc. In addition, you will be expected to clean and repair your setup space when you remove your work, including the disposal of paper, tape, scraps, filling/spackling holes, sweeping up debris, etc.
What Work/Projects to display
Presentation of all work from ARTS 2323 Principles of GD and ARTS 3322 Typography
Two projects of your choice from classes outside Graphic Design
The following images are provided as presentation examples only and do not represent a preferred arrangement or collection of work.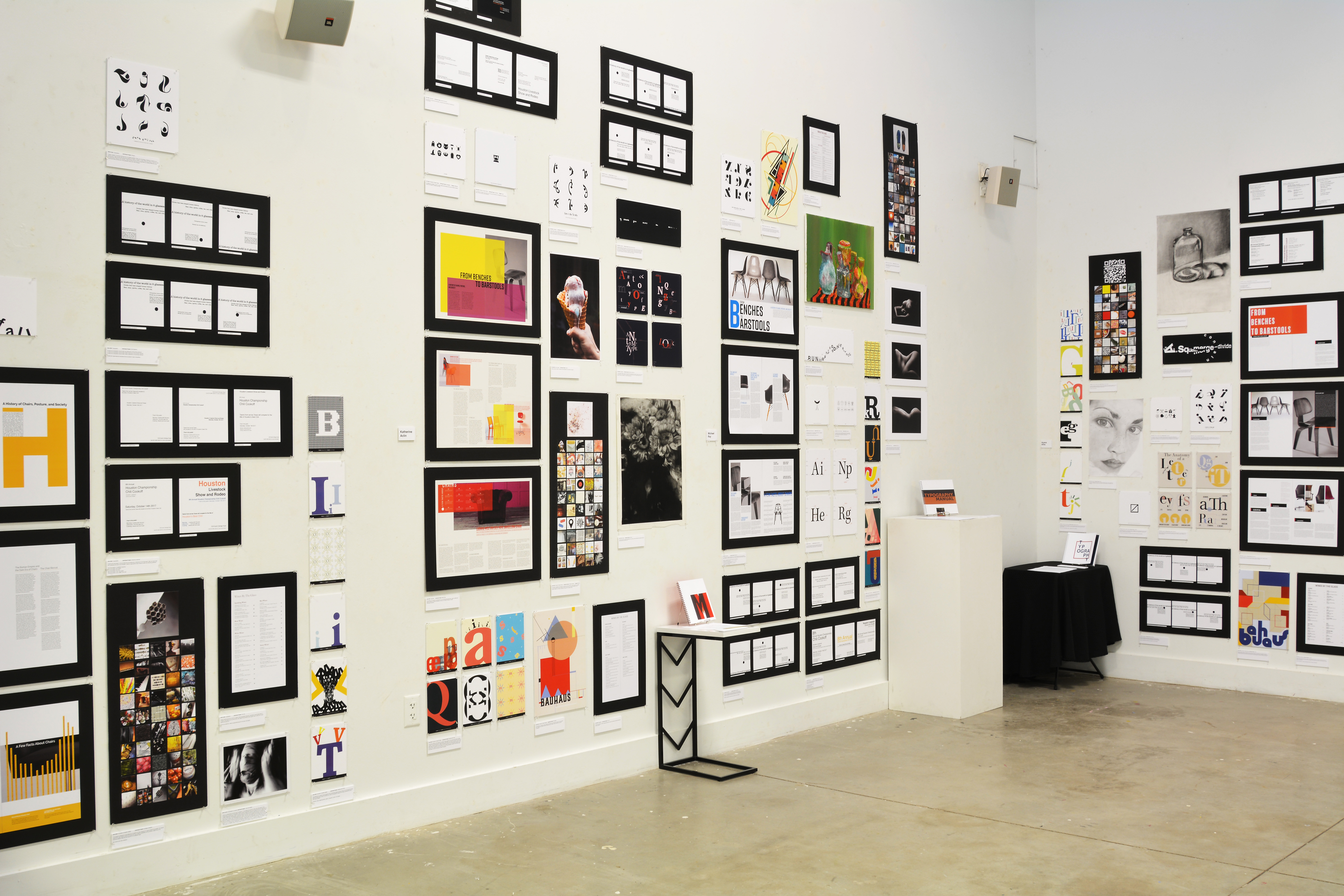 SaveSave
SaveSave
SaveSave
SaveSave
SaveSave
SaveSave
SaveSave
SaveSave