This fall SHSUGD welcomes Assistant Professor Cesar Rivera. A San Antonio native, Cesar developed a passion for design at an early age, earning his first competitive awards during high school. Following service in the United States Army, Professor Rivera earned two Associate's degrees from San Antonio College and garnered awards artistically and academically from SAC and external competitions. Cesar completed his BFA in Communication Design from Texas State University in 2007, receiving several more design awards during his undergraduate studies.

Photo by Irene Rivera
Cesar's work has been published in the 2007 Graphis New Talent Annual, 2016 Graphis Design Annual, and has garnered more than 30 awards from top competitions like AIGA, DSVC, and Creative Summit. Cesar ran a small design studio, Chimaera Design, for 7+ years, and in 2010 co-founded the AIGA San Antonio chapter, serving as the first Vice President and it's second President (interim). He also served on the San Antonio College Professional Advisory Committee that helps decide course curriculum. After working professionally for 5 years, Cesar was accepted to the MFA program at Texas State University. Cesar was a Graduate Instructional Assistant, and Graduate Teaching Assistant for the School of Art & Design and served on the ASG Graduate House of Representatives.
After obtaining his MFA in ComDes in 2015, Cesar was hired as a full-time Instructor at his alma mater. This Fall semester he will begin his tenure-track position at SHSU as Assistant Professor.

Q: What factors influenced your decision to pursue design?
In high school, my best friend and I signed up for commercial art class because it was 2 class periods so we could draw for a third of the day in school. We ended up actually learning about design. We still got to do a lot of drawing though.
Q: You've developed and maintained a close relationship with the Texas design community at large. How has this benefited you as a designer?
Tremendously! I can not emphasize enough how important networking is to helping young designers land their first jobs. Additionally, most seasoned designers are willing to give feedback on design work. Michael Beirut says, »Hijack a mentor.« I couldn't agree more.
Q: What are you looking forward to as you begin your first semester as a college professor?
Well, this isn't my first rodeo. I've been teaching as a grad student and then as a full-time instructor at Texas State University for the past 3 years. However, what I'm looking forward to the most as a Bearkats Asst. Professor is helping students develop their interactive design thinking skills, prototyping expertise, and coding abilities. My wish is that these capabilities will assist students in finding work with my friends at places like IBM, USAA, or any number of design shops and studios.
Q: What do you hope to bring to the GD program at SHSU?
I hope to expose students to Texas design communities from Austin, Dallas, Houston, and San Antonio. Hopefully, I can get some design peeps from outside the state too. Also, I hope to get students outside their comfort zones of being in the design bubble and do things like hackathons or STEAM related projects with other students from different fields of study at SHSU.
Q: What can your students expect?
Many of my past students have described me as »tough but fair.« In Sr. Portfolio Review at TxState, the running joke was, »[Cesar] doesn't like anything.« I will push students' efforts to the limits then ask for more. I don't do it to be mean; I do it because that is what creative directors and clients expect from their design teams. And we might play a video game or two, you know, for research. No seriously, it's research.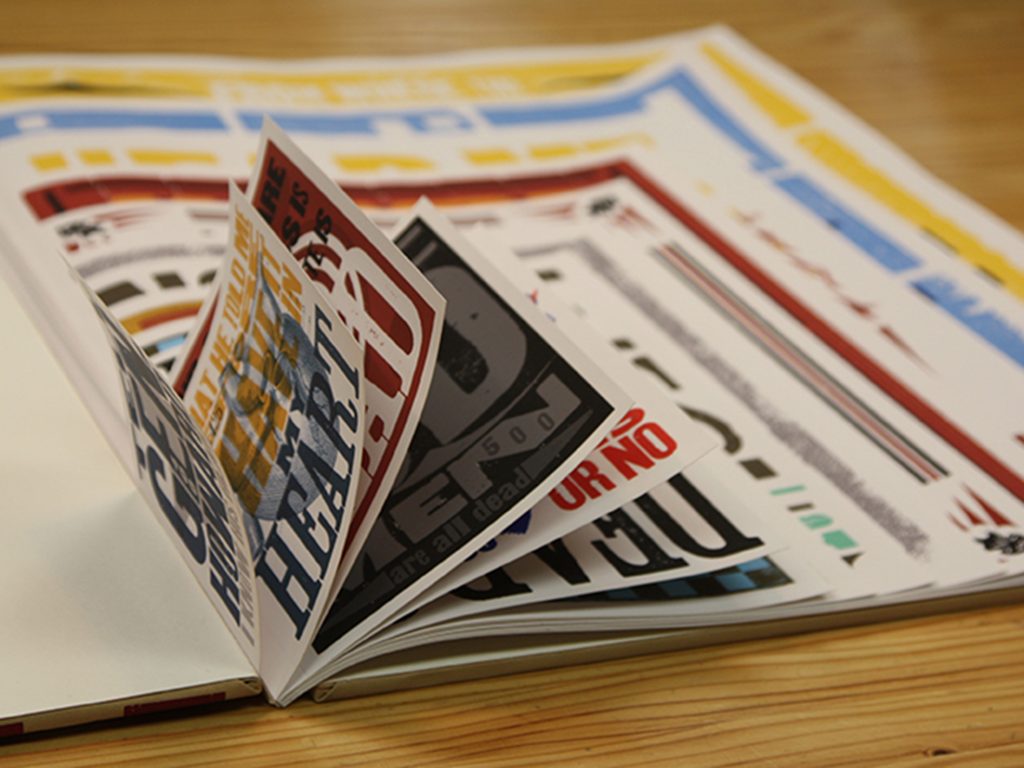 Photo by Claudia Röschmann
Home page feature photo by Mark English