The work of SHSU Graphic Design student Justice Crisp was included in the 2017 National Student Show and Conference. Hosted by the Dallas Society of Visual Communications, this year's show received entries from across the U.S. and included work from the Texas Christian University, Oklahoma State University, Virginia Tech, and others.
Justice resurrected the Falstaff Beer brand and created a guide to document the brand's messaging, identity, and visual aesthetic.
Q: What's the purpose of a brand guide?
A brand style guide defines what your company's brand elements are and how they should be applied across all marketing materials. More importantly it displays a company's trade dress, which makes a brand strong and memorable.
Q: Describe the process of designing your brand guide?
Research. Research. Research. I didn't start designing until after a few days of collecting information and planning. After deciding on a concept and overall look for the brand based on research from the previous branding style. I started researching what content goes in the book. First, I researched what elements should be in a brand guide. Then, I made a list of everything in chronological order starting from the simplest elements to examples of every element being applied in many forms. Next, I figured out how I wanted the book to be laid out based on how I wanted my copy set. Then I began to add images that corresponded with that page/section. Every now and then I'd take a step back from the detail work and makes sure the book had the same cohesive "feel" to it. The brand guide itself should portray what the copy inside says, this makes it easier to understand the guide and the brand image when someone would try to use it to create something.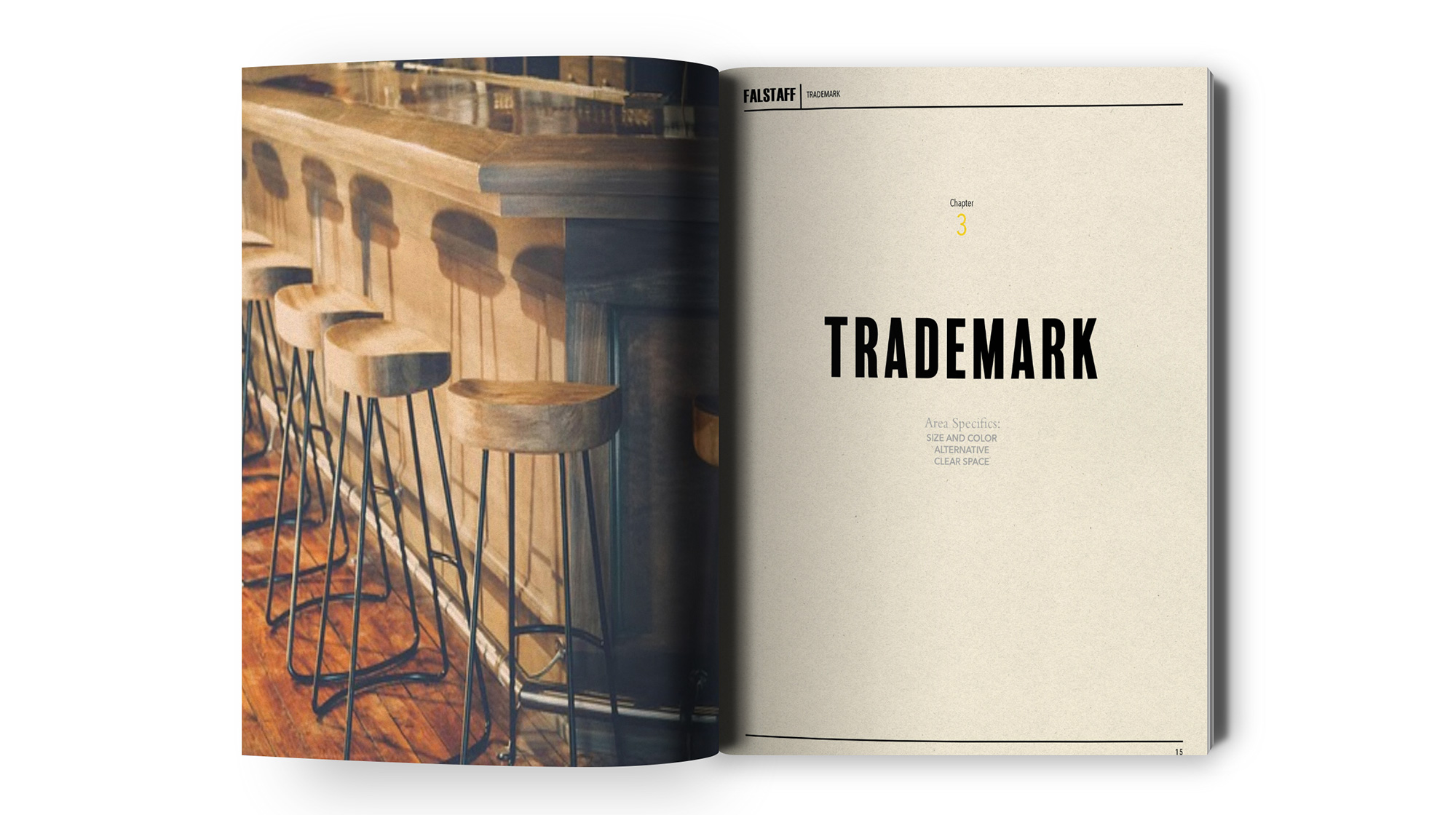 Q: What was the most satisfying part of your assignment/project?
The most satisfying part of my assignment was the process. Digging so deep into how a brand really works, how it feels, how it sounds…rather than just a stand alone logo or stand alone stationery set.
Q: Would you change anything about the project?
Yes, absolutely! After stepping away from the project for a semester I find little things that could be tweaked and I learn new things that should be added into it. Also, after getting feedback from the professionals at the portfolio review, I am looking forward to extending the brand even more.