About the Show
Opening Reception: April 25 at 6:00 PM
3G Gallery – 1028 21st St Huntsville, TX 77340
From collaborative experiences with guest speakers and validation of our chosen paths all the way to inclusivity with a new group of peers and starting to find some really awesome and different career paths, this group has inspired and pushed each other since day one. Always remaining light-hearted and thick-skinned, we have all learned that criticism is the way we show that we care about each other and has helped us grown into very different yet very effective designers. We've participated in competitions and critiques, have had work chosen to be in shows, won awards, and perhaps most importantly—being a designer in the professional world. Soon we all are going to go our separate ways, but we will carry with us all of our experiences together. So come hang out with us and check out the show and see just what we are all about.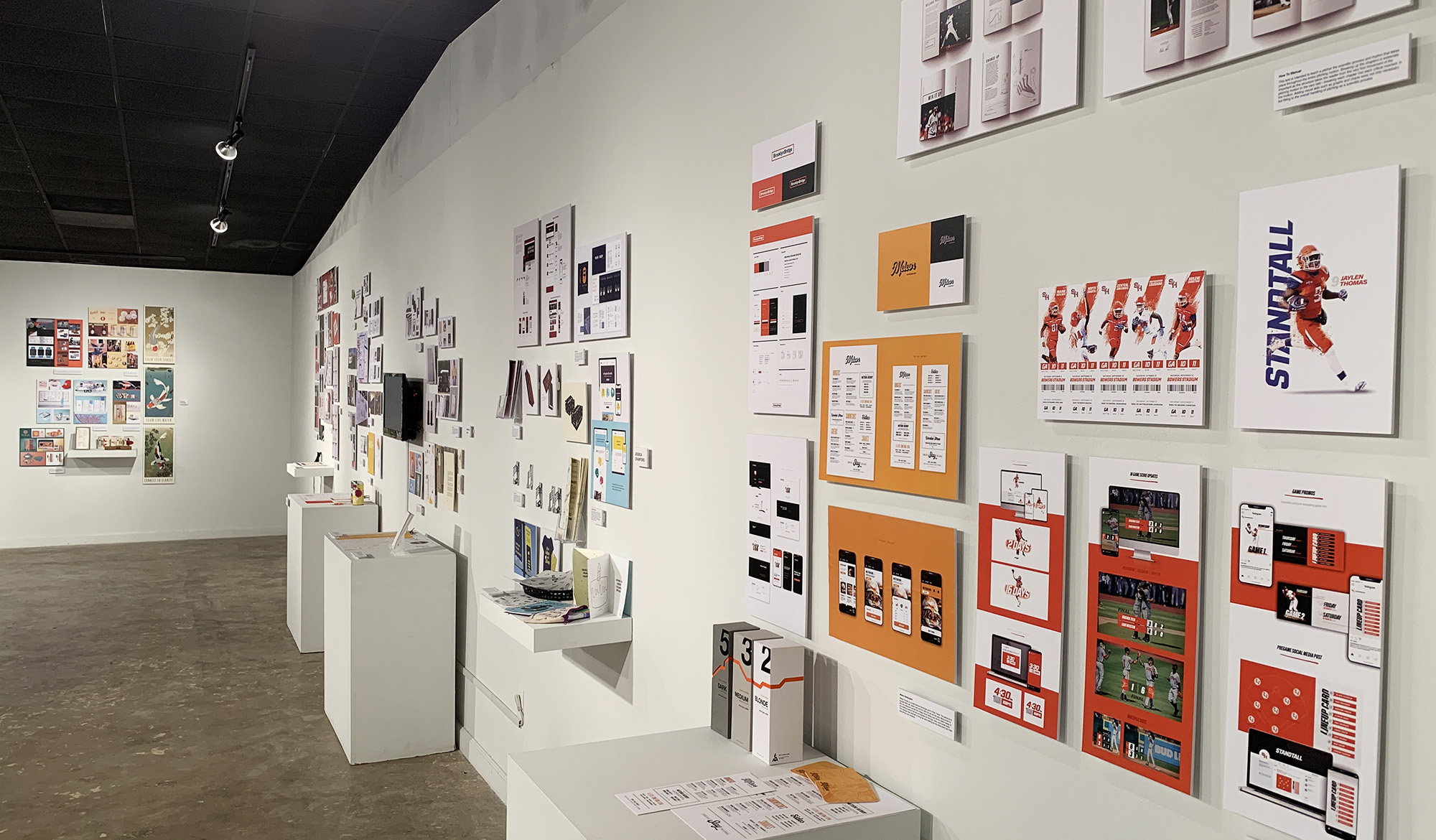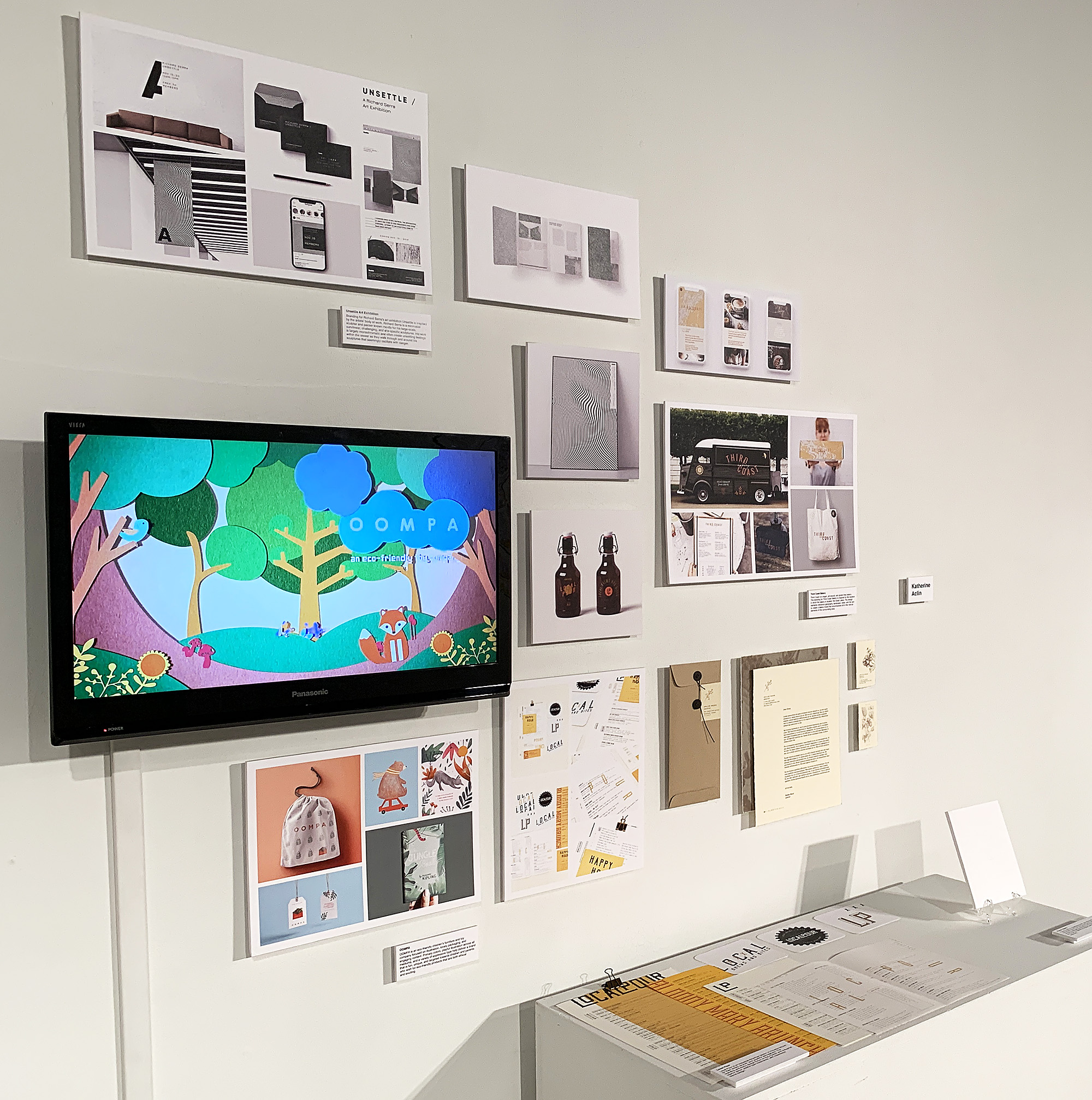 Above: Best overall portfolio, Katherine Aclin
A portfolio viewing for area professionals will be held Thursday, May 2 at 6:00 PM at the SHSU Woodlands Campus.
Woodlands Campus Rm. 410 –
3380 College Park Dr, The Woodlands, TX 77384
For more information on the show and our student designers, visit seniorexhibitionshow.com