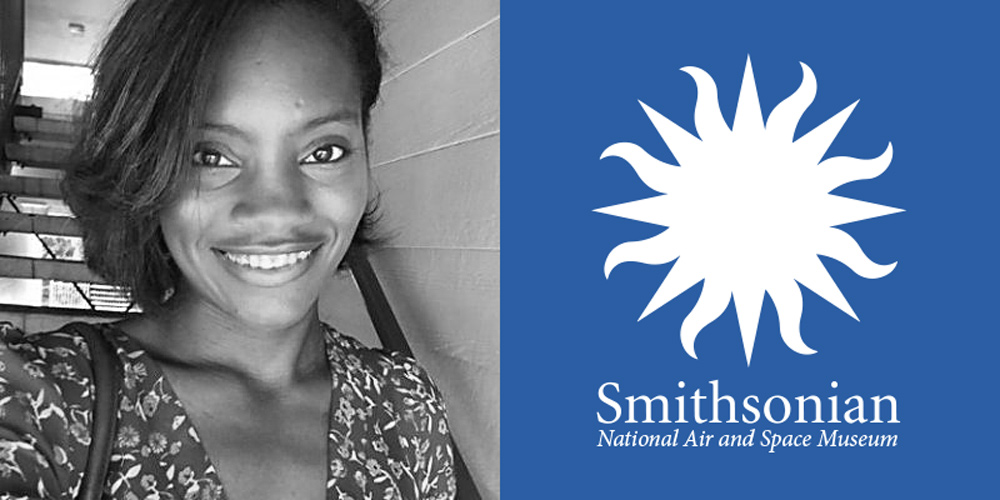 SHSU Senior Graphic Design major Camille Hay is the recipient of a Smithsonian National Air and Space Museum summer internship for 2016.
During the 10-week program, each intern is assigned a supervisor and works on an internship project and other tasks. In addition to their projects, interns also frequently meet as a group for presentations, professional development opportunities, enrichment activities, and tours.
Camille will be working with the Exhibits Design Department under the guidance of designer Jennifer Carlton.
Q: What was your reaction when you found out you had been awarded the internship?
I was really surprised when I found out I was awarded the internship. I applied in early February and heard back around two weeks later, I wasn't really expecting to hear back from them, let alone so soon.
Q: Why did you choose to apply for this particular internship?
I chose to apply to this particular internship because I wanted to work for a large, well-respected institution. I knew the National Air and Space Museum was one of the most visited museums in the United States so I thought it would be a great opportunity to learn about the inner workings of a large institution.
Q: What was the application process like?
The application process was pretty smooth. I had to submit two letters or recommendations, my academic transcript, and an essay to the Smithsonian's online application portal.
Q: Regarding the internship, what are you most excited about?
I'm really excited about working on projects that will reach a large audience and immersing myself in an environment very different from what I grew up in. I'm also looking forward to living in D.C. for the summer and being surrounded by some of the world's most prestigious museums.