The work of SHSU Graphic Design student Precious Lord was included in the 2018 National Student Show and Conference. Hosted by the Dallas Society of Visual Communications, this year's show received entries from across the U.S. and included work from the Edinboro University of Pennsylvania, Southern Methodist University, Savannah College of Art & Design and others.
Precious created a poster for the play "A Raisin in the Sun" in SHSUGD's Graphic Design Production course.
Q: What is "A Raisin in the Sun"?
A Rasin in the Sun is a play written by Lorraine Hansberry. It tells the story of a African American family that moved into the Washington Park suburbs during a segregated time with hopes of achieving a better life.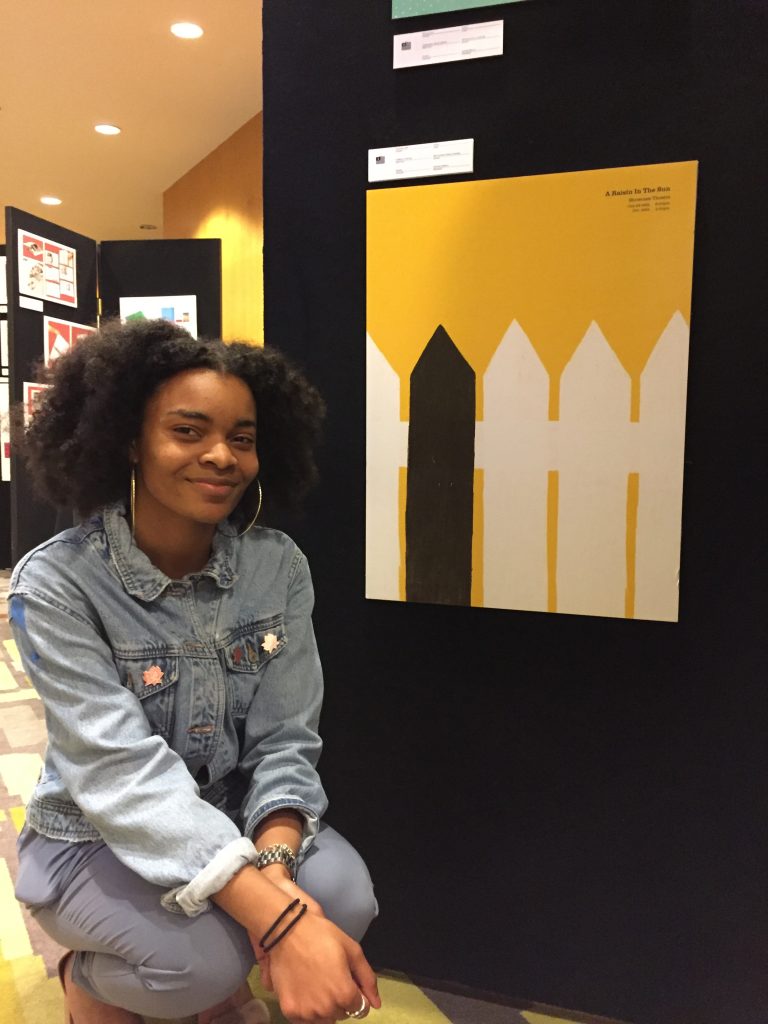 Q: How about your poster solution, can you explain your concept?
The concept behind the imagery uses a fence to represent the segregation faced by the family in the story. The white picket fence is often associated with the American dream. One of the pickets is painted black to represent not just the family, but a shattered dream and broken system.
Q: What was the most satisfying part of your assignment/project?
The most satisfying part of my assignment was seeing my vision come to life perfectly. It was the first sketch I created, and I knew exactly how I wanted it. It was also nice to step away from my laptop for a bit and use my hands primarily.
Q: Were you excited to find out your work had been accepted in the the NSSC14 show?
I was excited and honored to find out my work had been accepted. This is a piece that I am most proud of and I'm glad other people enjoy it just as much as I do.
Q: What yellow did you use in your poster?
Pantone 116 C